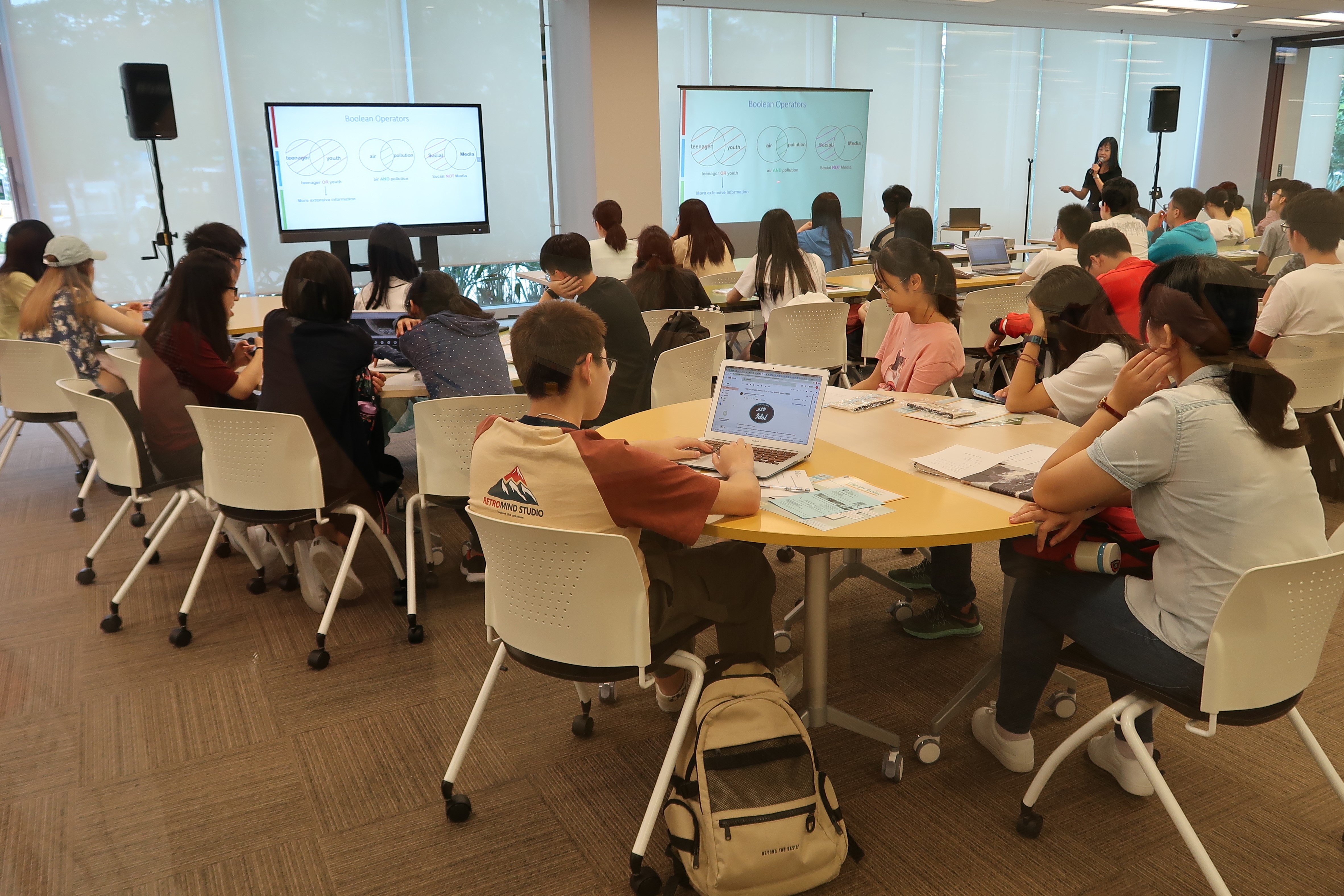 Faculty members are welcome to
request a tailor-made workshop
to equip their students with information skills for the best learning outcomes. The workshop may cover the following:
formulating information search strategies
making effective use of subject-related databases
exploring credible resources for specific project needs
using citation management tools
Please request at least 2 weeks in advance. We will contact you for further discussion as soon as possible.
Previous workshops

School / Unit
Description

School of Business

For BUS4008 Global Marketing
For ECO3004 Economic Research and Communication
For the HKCGI Corporate Governance Paper Competition 2022

School of Communication

Exploring and Making Use of News Resources in the Library Collection

School of Decision Sciences

For Executive Master of Science in Insurance

School of Humanities and Social Science

For Bachelor of Arts (Honours) in Art and Design (BA-AD)
For CCI1001 Introduction to Management of Cultural and Creative Industries
For CCI2002 Cultural Policy & Research Methodology
For CCI4900 Capstone Project in Cultural and Creative Industries
For ENG4421 Senior Project (Literature) & ENG4422 Senior Project (Linguistics)
For GEN1000 Perspectives on General Education
For MA TS6007 Drama and Performance Research Methods
For Taught Postgraduates

Centre for Teaching and Learning

For HSUHK Social Innovation Competition 2021

Honours Academy

For HA4001 Senior Research Project

Wu Jieh Yee Centre for Innovation and Entrepreneurship (WUCIE)

Making a Creative Short Video
Using Library Resources for Writing Business Plans
Last update: 29 March 2023