My Library Account – First Time User
Functions of My Library Account:
View library record
Check Library fines
Renew loan items
Place HOLD on loan
View your loan history
Change the PIN for your account (For the first time user, you have to set a new PIN for your account.)
Operate self-check machine
Steps to log in:
1. Click the Login icon on the Library website (https://library.hsu.edu.hk/)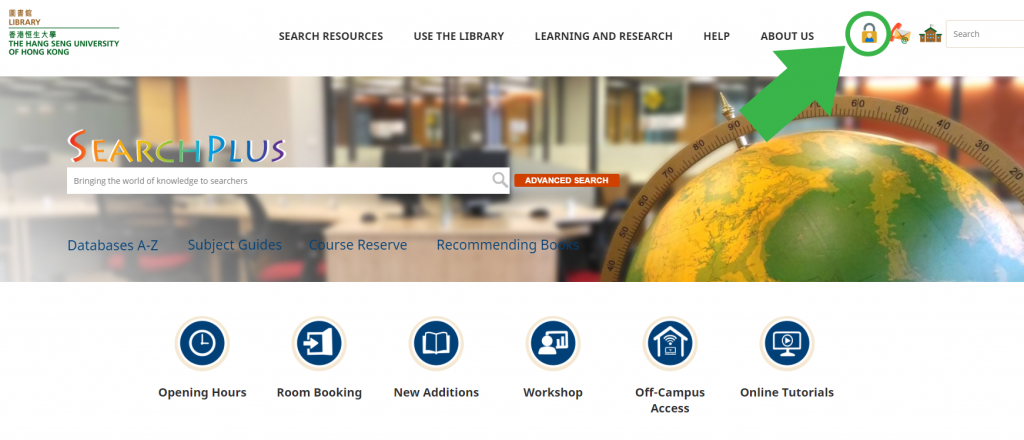 2. To log in, you are required to input the Login ID (student ID or staff ID) and PIN.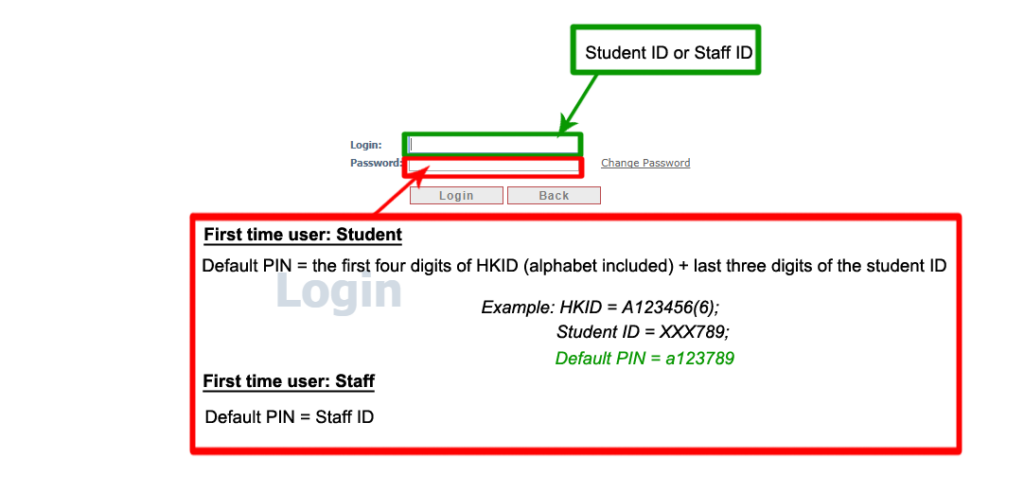 3. After your first login, it is strongly recommended that you change your PIN immediately.
To change your PIN, click "Change Password" on the login page.

4. Input Login ID and PIN as mentioned in step 2.

5. Then, click "Change PIN"

6. Type the required information and press "Go".

After your first login and the procedures of changing PIN, you can also access your circulation records via MY LIBRARY ACCOUNT in SearchPlus (http://searchplus.library.hsmc.edu.hk).
Last update: 11 December 2018