Learning Journey@Library 2022-23
All new students are welcome to join the Learning Journey@Library. You can get an ice cream coupon by completing four simple missions.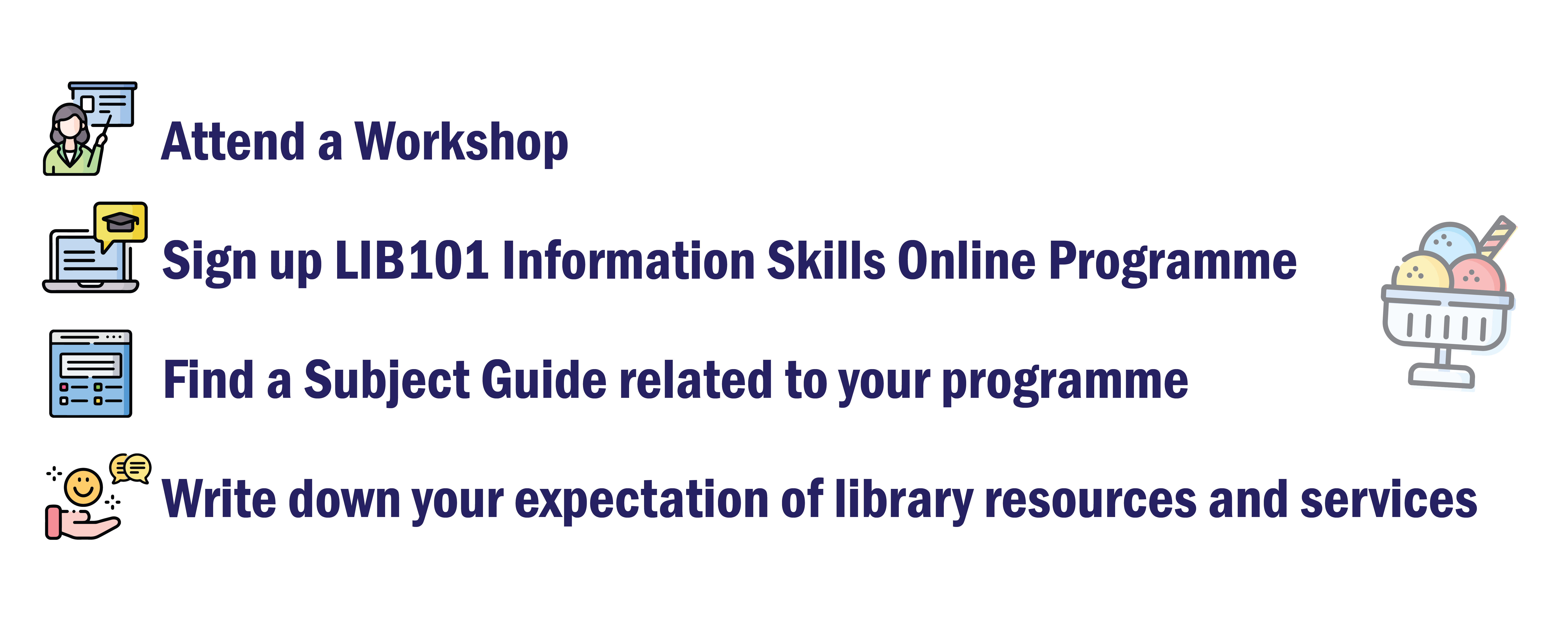 Please fill in an online form after completing all missions. Successful candidates will be informed of collecting a coupon at Service Counter on the G/F of the Library by 30 November 2022. Coupons are limited in quantity and are distributed on a first-come, first-served basis.
Last update: 14 June 2022