(Issue 170/September 2021)
Welcome new students!
Start your successful learning journey by joining Library Orientation. Familiarizing yourselves with Library resources and learning the ways to make good use of them are crucial to academic success. During the Orientation session, librarians will introduce to you information about collections, services and facilities of the Library which are all fundamental for your smooth transition to the new mode of study as a university student.
Date: 8-10 Sep 2021 (Year One entrants), 13-14 Sep 2021 (Senior Year entrants)
Time: 11 am-12 pm, 3 pm-4 pm
Venue: E-Learning Classroom (A114, 1/F of the Library)
An iGPS unit will be offered.
Register now, walk-ins are also welcome. Remember to join the Learning Journey@Library after attending the workshop to win great prizes!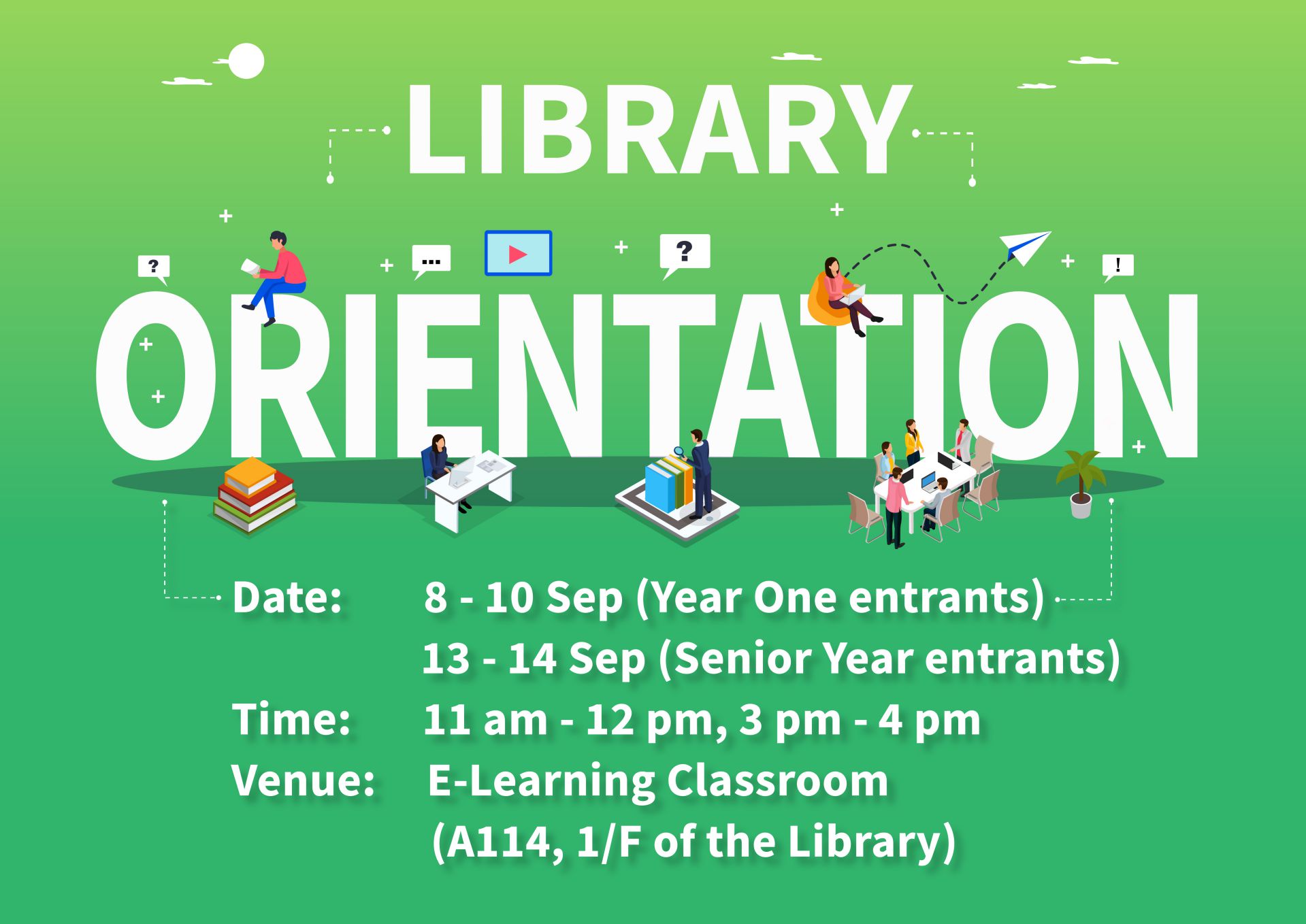 (Issue 170/September 2021)
Want to have a meaningful start of the semester by acquiring new skills? The Library has prepared different series of Information Skills Workshops for ALL students to enhance your proficiency in identifying useful information for your study.
Essential Information Skills Series – introduces basic information concepts, search strategies, and a variety of information sources.
Topic-Focused Series – presents ways to help building advanced information searching and management skills under specific themes, e.g. explore resources for business, local studies, as well as topics that can support multidisciplinary needs.
Citation and Data Management Series – introduces handy tools for citation management, data collection and visualization.
All students can register for a session to make best use of resources to help you succeed!
If you have individual project needs, you are welcome to contact our Learning Support Librarians to arrange a consultation session.